Description
The Passivhaus Planning Package (PHPP) version 9 English (2015) (currently version 9.6a) is a design tool produced by the Passivhaus Institut Germany for use by building architects and designers. It works on both Mac and PC.
PHPP incorporates the energy specifications for quality-approved Passivhaus buildings from the institute in an online manual and application. PHPP contains a series of tools for :
Calculating energy balances
Designing comfortable ventilation
Calculating the heat load
Summer comfort calculations
Other useful tools for reliable design of Passivhaus dwellings
The main benefits of PHPP9 are :
Energy balance calculation in the common Excel format
Easy and direct data input, in a flexible way where required
Validated result accuracy
Continually being further developed
Verification for Passive House buildings and EnerPHit retrofits
Detailed manual with tips for energy efficiency
Interface for import/export of data from/into other programmes
Can be combined with the 3D tool designPH (plugin for SketchUP)
    Some notes about the license purchase from the Passive House Institute :
PHPP is only provided as single-user license, including a detailed manual. With the license the PHPP user obtains a registration code which is used to register the PHPP license. Based on this registration, the user will receive updates of the calculation tool, or upgrade discounts for new versions of PHPP or designPH.
PHPP and designPH are subject to copyright and a resellers' agreement. If the software is being used by more than one person then additional copies should be purchased for each person using it.

A reduced rate is available to existing purchasers of previous versions. If you wish to take advantage of this reduced price select the item upgrade to version 9 from version 7 or 8 and please note that we will check that we have evidence of a previous purchase.
The PHPP manual can only be purchased if you have a PHPP licence.  Customers cannot share or duplicate the PHPP manual.  If there is a need for more people to use/work with the PHPP manual, they all need to purchase their own copy.
The Passive House Institute does offer the option of purchasing a hard copy manual.  This can be bought direct from the PHI store : PHPP Manual Shop
Upgrading from V7 ?
Please purchase the upgrade from the item listing in the AECB shop
Training course and PHI credits
PHPP is supported by a training course to help you get the most from this software.  Earn 50 PHI credits with the CPD Cert. in Building Energy Modelling Using PHPP.  See Building Energy Modelling training page for more details.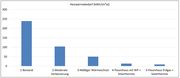 The PHPP 9 enables input of efficiency parameters for different variants into a single PHPP file. The results for the variants are entered sorted in columns and are calculated in parallel so that the effects of these parameters can be compared easily.
In this way, different steps of a refurbishment can also be input into a single PHPP file. This makes it possible to depict the improvement in efficiency resulting from each individual refurbishment step and to enter and assess projects with a long-term strategy in a convenient manner.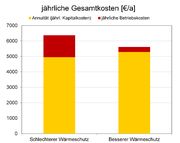 Economic feasibility comparisons of different variants can be carried out in a separate worksheet. Besides information about the financial boundary conditions, it is also possible to specify whether the economic feasibility comparison should be performed for the entire building or only relating to individual components.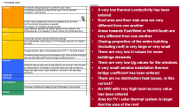 The message function for incorrect or missing data input has been systematically reviewed. All messages have now been compiled in a new worksheet prepared for this purpose. In this way users can receive clear information regarding the places where incorrect, or incomplete or implausible data has been entered and needs rechecking or reviewing.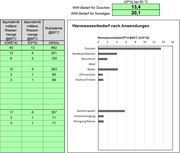 The input options for calculation of distribution losses of heating or hot water pipes have been extended considerably. Besides the possibility of entering several pipe systems, it is now also possible to take into account heat recovery systems for shower water. The hot water demand can alternatively be assessed in detail in order to ascertain further potentials for saving energy for example based on the use of flow-optimised fittings.